Description
👪 Perfect game for family & friends👪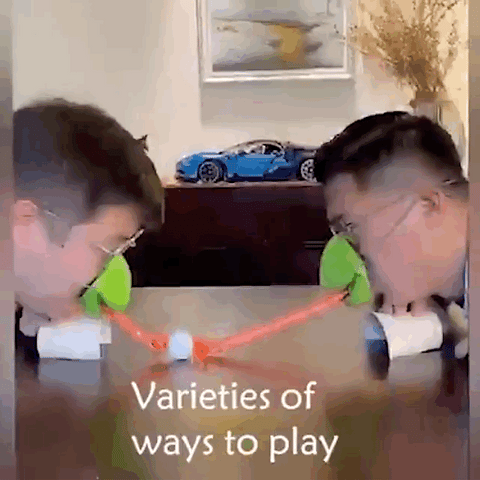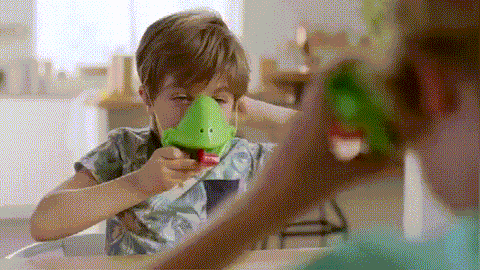 This Tic Tac tongue game will be the perfect family laughing game at Christmas, Birthday or any outdoor or indoor parties!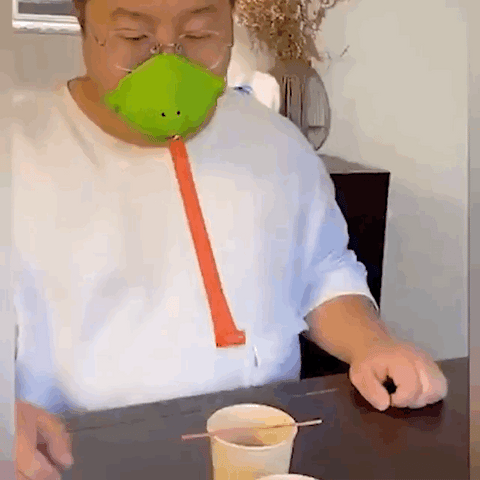 Blow through the tube in the mask to shoot the tongue out.
Flip over a number card to decide which target card to aim for.
Game that are great fun from children to adults.
Perfect for social and family bonding.
❓How does it work?
Put on your mask and use your chameleon tongue to knock down the bugs
A quick-thinking game of speed, skill and accuracy
Blowing into the mouthpiece to shoot out your lizard tongue
The first player to knock down the bug that matches the card wins the round
For Adults and children's Christmas, birthdays or any other parties
Fun way to spend time with your family and friends : Play all day long and create some memorable funny moments.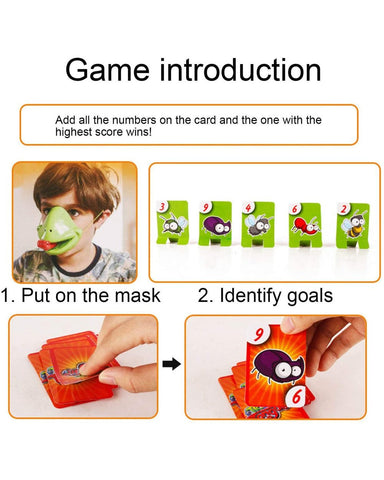 Play with your children
Parents and kids will have again good times together with this game.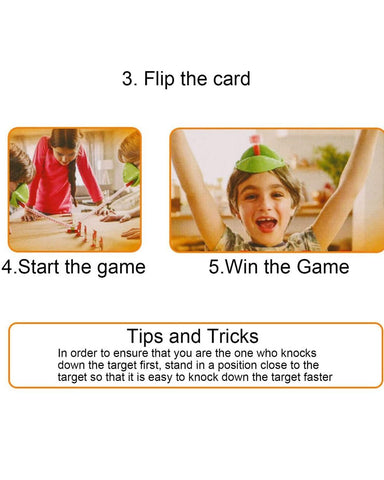 📺 Forget screens and start playing
Kids will have more time off screen which eventually will help them connect more with their family and friends.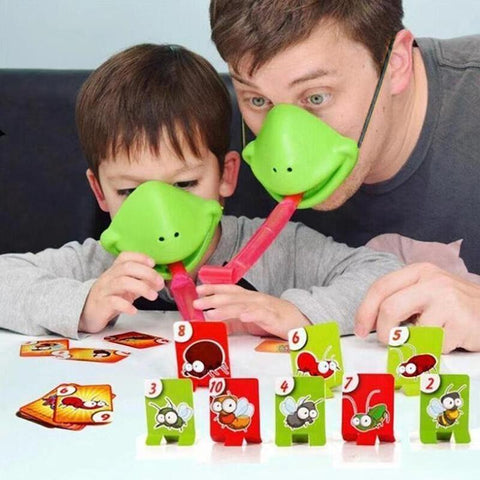 Multiple ways to play
Add more fun to any party or at bars too!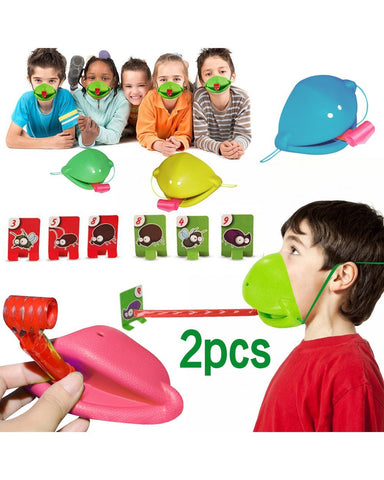 Package:
1*Tic Tac Tongue Game kit

2 x chameleon masks 
10 x Stand -UP Targets
10 x Game Cards
1 x Game Rules
Payment & Security
Your payment information is processed securely. We do not store credit card details nor have access to your credit card information.